Health and Welfare Center
Lodging facilities for visitors from abroad and a female dormitory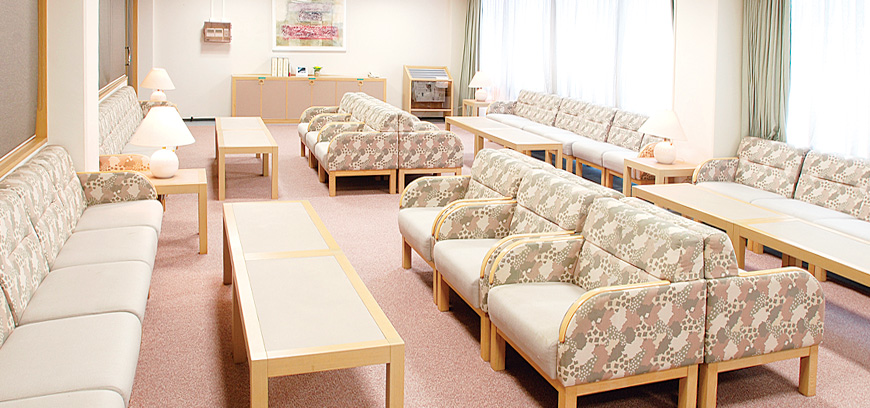 A two-building Health and Welfare Center is located in a quiet spot on the southern side of the campus away from the educational facilities. The Health and Welfare Center includes Naruse Dormitory for female students from the country and the Shoyaku Hall, which houses the Alumni Center.
Shoyaku Hall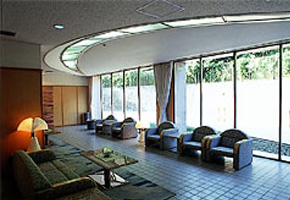 Shoyaku Hall houses the Alumni Center and lodging facilities for visitors from abroad. Equipped with a traditional Japanese style room that can be used for the tea ceremony and flower arranging, Shoyaku Hall is also utilized for student club activities.
Naruse Dormitory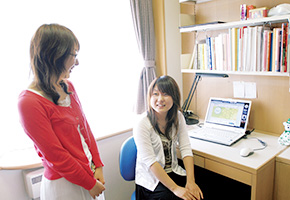 Naruse Dormitory for female students is a five-story structure in which all rooms have a southern exposure and are equipped with air-conditioning. With meals included, students can enjoy a comfortable, stress-free life at Naruse Dormitory.